Who We Are
Image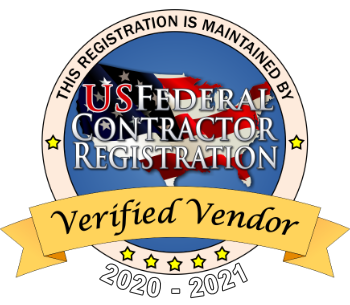 Established in 1995, Utility Pipeline, LTD (UPL) provides gas service to underserved geographic areas, such as lake communities, agricultural customers, new housing developments, and more. Through strategic business arrangements with natural gas cooperatives, local public utilities, local gas producers, and interstate pipeline companies, we have successfully brought service across Ohio, eastern Indiana, and western Pennsylvania. In 2016, we further expanded our geographical footprint acquiring systems in Virginia and West Virginia. Currently, we provide natural gas service for nearly 60,000 end users.
From inception, we have taken great pride in our well-established reputation for quality. The work performed for our customers is upheld by the highest industry standards. Throughout the entire installation, commissioning, and reclamation process, we work diligently to ensure all parties involved stay informed of construction timelines and project milestones.
Today, more than twenty years after formation, we actively continue to seek opportunities for growth within and around our existing footprint. With a collaborative, corporate approach, we work hard to create long term value for customers and maintain our position as the preferred provider of natural gas distribution services in Indiana, Ohio, Pennsylvania, Virginia, and West Virginia.
Utility Pipeline, LTD is a natural gas distribution company and proud member of the following industry organizations:
Core Values
Safety
UPL always acts and performs in a manner that considers the safety of our customers, the communities we operate in, and our fellow employees above all other factors. We will strive to provide the highest level of service that understands the intrinsic value of human life.
Customer Focus
Our customers are at the center of everything we do, and our products, services, and business processes must be tuned to their needs. Every action we take must be aimed at doing the best job for our customers — both external and internal — and we must listen to our customers and champion their interests at every moment.
Integrity
Integrity is the foundation of who we are and what we stand for. Integrity helps us build trust and respect among all of our business relationships. Integrity means there is no gap between what we say and what we do, and there is a continuity between our thoughts and actions. 
Accountability
To be successful long term, we all must be accountable to each other, our customers, our company, and our communities. Accountability really means owning our actions and doing our part to ensure success for all of our stakeholders.
Competitiveness
Today's environment demands that we remain nimble, flexible, and responsive. We will always strive for leadership, taking advantage of market opportunities and maintaining a competitive edge. Our organization will remain focused on operational excellence and creating the most cost-efficient and customer-centric structure.
Enhancing Shareholder Value
Our business must produce a profit, and we must generate superior returns on the assets entrusted to us by our shareholders. We will ensure our success by satisfying our customers and increasing shareholder value.
Management Team
Andrew Duckworth, President, received a Bachelor of Science degree in Accounting (Summa Cum Laude) from the University of Akron in 1990. He was with Ernst & Young, LLP through 1995 and is a Certified Public Accountant. From 1996 to 1999, Andy was a controller for the Philip Services Corporation. Andy joined UPL in 1999. He oversees all operational functions including, but not limited to, acquisitions, project development, finance, accounting, marketing, human resources, and information systems functions. 
Robert M. Wentzel Jr., Chief Operating Officer, has a degree in Mechanical Engineering with an emphasis on Welding Fabrication and Metallurgy. Bob joined UPL at its inception in 1995 as VP of Construction. Currently, he is responsible for all business development functions including establishing partnerships with other utilities and local producers, maintaining relationships with builders and developers, as well as prospecting possible distribution asset acquisitions.  
Vanessa Hamilton, Executive VP Business Development, received a Bachelor's Degree from Kent State University College of Business Administration in Business Management in December of 2007. Vanessa joined UPL in February of 2008 and has been promoted up through the organization throughout the past 10 years. Currently, Vanessa is responsible for leading the organizational growth initiatives, seeking out potential distribution asset acquisitions, and business development opportunities in residential, commercial, and industrial areas. Vanessa also oversees all public relations and marketing operations in coordination with Customer Service & Field Operations. In 2017, Vanessa served as Chairman of the Ohio Gas Association and currently serves on the OGA Executive Board, Board of Trustees, and Scholarship Committees.
John Jessee, Chief Financial Officer - Southern Region, received a Bachelor of Arts degree in Business Administration from Emory & Henry College in 1983. A Certified Public Accountant, he was with Price Waterhouse until 1989. From 1989 to 2009, John worked with firms whose primary investments were in the coal and natural gas industries. Prior to joining UPL, he was Vice President and Chief Financial Officer of ANGD, LLC from 2009 to 2016. He oversees the accounting, finance, and regulatory reporting functions for Appalachian Natural Gas Distribution Company and Bluefield Gas Company. 
Diogenes "Dio" Herrera, VP of Operations / Compliance Southern Region, received a Bachelor of Science degree in International Trade & Economics and a Bachelor of Business Administration in Marketing from Georgia Southern University in 2009.   Prior to joining UPL, he was Director of Operations from 2011 to 2016. He is responsible for the oversight of all new construction, regulatory compliance, distribution operations, and field personnel for Appalachian Natural Gas Distribution Company and Bluefield Gas Company.  
Douglas Gray, VP Compliance, joined UPL in 2004. From 1990 until his arrival at UPL, Doug was responsible for oil and gas production activities and pipeline system operations for Power Resources Operating Company as the Vice President of Operations. He is responsible for system safety and compliance throughout our entire service area. 
Jimmy Fedevich, Land and Sales Manager, attended Ashland University where he received a degree in Economics and Business Management. Jimmy joined UPL in the fall of 2012 as a member of the sales and marketing team. Prior to UPL, he has worked in the natural gas business since 2008 for other utilities and cooperatives. 
Christina Tippel, Billing Manager, received an Associate's Degree in Applied Business in Legal Assisting Technology from Stark State College of Technology in 1997. Christina joined UPL in 1999. Prior to joining UPL, Christina worked at Belden & Blake Corporation in the accounting department for the Oilfield Sales/Services Division. She is responsible for supervising and managing all Billing Operations, which also includes coordination with Construction and Field Operations. 
Jodi King, Customer Service Manager, joined UPL in 2011. Prior to joining UPL, Jodi was a Scheduling Supervisor at Shared PET Imaging where she was responsible for the team scheduling patient PET/CT scans throughout the United States. She has many years of Supervisory and Customer Service experience. She is responsible for managing the Customer Service Team and as liaison with field operations staff.
Shirley Powers, Accounting Manager, joined UPL in 1998 from Viking Resources, bringing many years of experience in general office accounting and knowledge of the energy industry. She manages the accounting department and supervises daily accounting operations.
Joseph F. Monaco, CPA, Chief Financial Officer - Northern Region, received a Bachelor of Business Administration degree in both Accounting & Business pre-law in 2015. Prior to joining UPL in 2021 Joseph spent 6 years in public accounting and maintains an active Certified Public Accountant license. He oversees the accounting & finance department at UPL and works out of the UPL Canton Ohio office.
Ask About Natural Gas Service
If you're ready to start experiencing the safest, cleanest, most cost-effective energy source available, we want to get the conversation started.